QCOM Earnings Are Impressive: Will The Stock Grow Over The Next 2 Weeks?
QCOM reported their annual earnings 3 months, and they definitely look very impressive:

The most important is their operating cash flow, which keeps growing. Net income is growing over 30% y-o-y. 2017 will be another year of chipmakers and semiconductors. Revenue is slightly down, but when margins are climbing that fast you don't have to pay lots of attention to the top line revenue. Moreover, the number of devices shipped is going up too: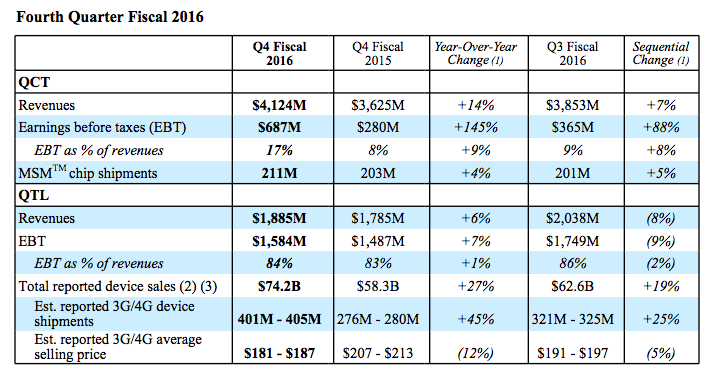 QCOM is reporting tomorrow after the bell, we'll see how it goes for them. However I expect significant improvements. 
Do you agree that QCOM will go up over the next 2 weeks?
Voting is over
Waiting for


the right answer