Volatility goes up; S&P 500 Falls
Bloomberg posted an interesting article regarding Brexit and the speculations around it. Sterling actually rebound today as we see after the delayed referendum. For me it looks like Brexit is something unreal now. 
"The halt in campaigning may just take Brexit off the headlines momentarily, and that may have given an opportunity to just to see a little bit of a retracement in a comparatively quieter environment," said Orlando Green, a rates strategist at Credit Agricole SA's corporate and investment-banking unit in London. "We'll see a choppy environment as we head toward the referendum."
Bonds yield reached 1.52% and this is the lowest intraday level since August 2012. Here is an interesting graph about sub-zero yields around the world: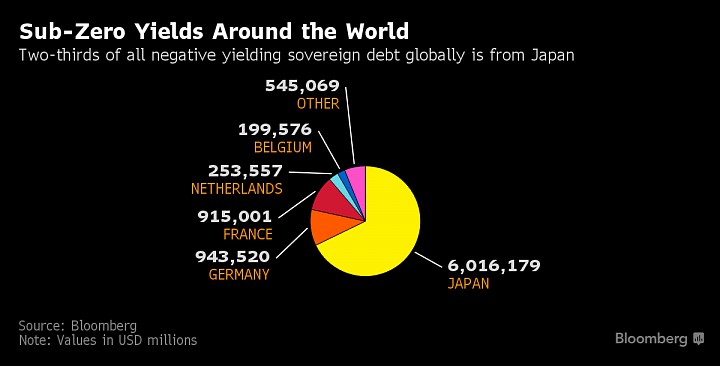 Everything looks like Brexit won't happen now. However, I still think that we can come back to the conversation about UK leaving EU at some point of time. Basically, EU needs UK more than the opposite. Some analysts are saying that before the referendum actually takes place, it's too early to make any conclusions and such market movements as we see here is almost nothing compared to what could actually happen. 
As everybody preparing for some breaking news next week - volatility is going higher and higher. VIX is up more than 1% today and index is on its highs since March 2016.