UBS downgrades the biggest steel producer
UBS just want to be on a headline. UBS downgrades AK Steel Holding and United States Steel Corporation:
Shares of both AK Steel Holding Corporation and United States Steel Corporation have almost doubled year-to-date. UBS' Matt Murphy downgraded the ratings for both the companies from Neutral to Sell.
That's hilarious. Why? Take a look at that: UBS downgraded AK Steel and US Steel on October 22, 2013, check the stock price changes during that time: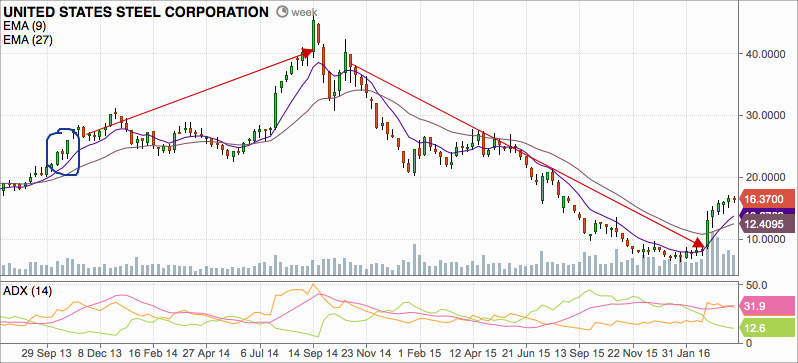 The stock doubled since their recommendation and then the stock price dropped 4 times. So, check how much money you missed if you decided to follow UBS. Good luck if you want to keep following them. The stock almost doubled this year again.